25 January 2019
Share
---
Artificial Intelligence
Artificial Intelligence Brings Personalized Learning Experiences For MBA Students
Source: http://www.businessbecause.com/ | Author: Elle Ayres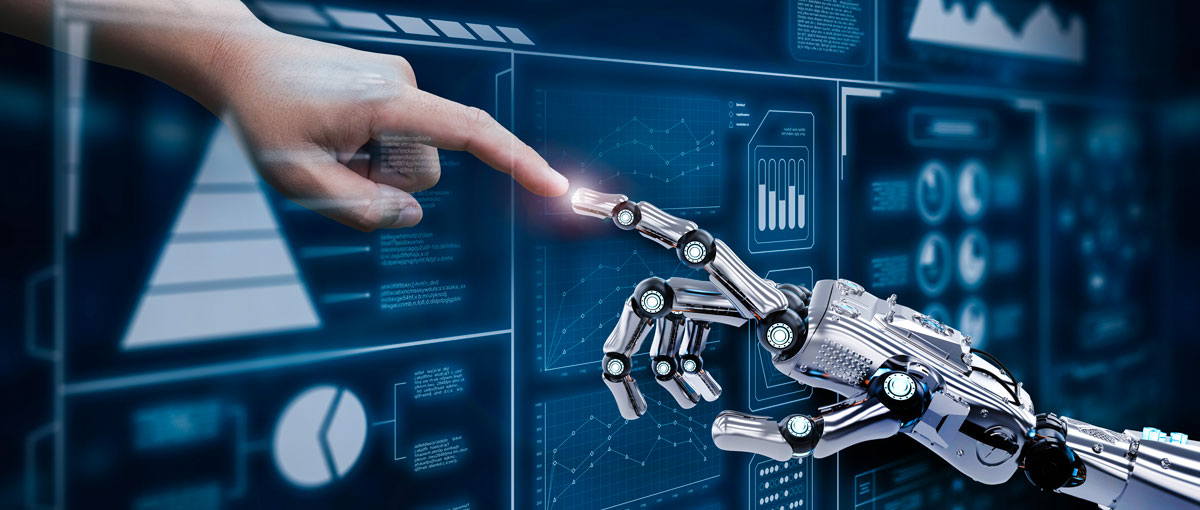 Artificial Intelligence (AI) is perhaps the biggest game-changer of recent times. Its influence and impact are far-reaching; rapidly spreading into a varied array of industries.
Business schools are no different. Last year, Italy's MIP Politecnico di Milano released FLEXA in partnership with Microsoft, an AI-powered platform which provides a personalized learning experience for MBA students.
Speaking to BusinessBecause in October 2018, Raffaello Balocco, director of the Full-Time MBA at MIP said FLEXA will dominate learning experiences at MIP this year.
FLEXA helps to identify courses, tutorials and digital materials to help bridge skills gaps for students and save them time sifting through material to find relevant resources. FLEXA also increases exposure to recruiters who can identify possible employees through the evidence-based learning visible on the platform.
New ways of learning
Luca Polzot is an MBA student who graduated from MIP in 2014, immediately jumping into a job at Microsoft working as an account executive in education.
Originally an engineer, he pursued an MBA to switch from an operations role into a front office position at a leading technology company. The MIP MBA was pivotal in helping him gain his job at the IT giant.
"I got the chance to meet Microsoft at the end of my MBA as part of a company visit and was scouted for their talent acquisition program," he says.
Luca wanted to work in IT and tech because he recognized early on that this was the sector that was going to infiltrate and revolutionize every aspect of business. He wanted to be at the forefront. Working with FLEXA ensures exactly that.
Although he's now moved on to focus on financial services, Luca worked for four years as an account executive for education at Microsoft, responsible for the company's relationships with universities and business schools like MIP.
"Technology's presence in education adds value to the content and an additional layer of interaction to be capitalized upon," Luca explains.
FLEXA
Current main features of FLEXA include:
An initial assessment of the user's skillset to determine their strengths and weaknesses, and thus how to tailor their learning.
A personalized learning pathway which takes into account this assessment, the amount of time at a student's disposal, and their interests, to provide the most useful resources.
Personalized daily workouts and topical exercises which aim to bolster the main learning content.
Personalized content searches which allow students to pinpoint relevant material simply and quickly.
FLEXA also supports networking online, helping students maintain connections with both faculty and alumni, meaning the business school's digital community is a true reflection of the school's cohort, past, present and future. "It provides lifelong learning and is valuable no matter your connection to MIP," Luca says.
Taking the lead
Luca was initially drawn to MIP because of the school's core focus on digital innovation—the MBA program itself was created in partnership with companies like Microsoft and IBM. As part of the Full-Time MBA, a core module Basics in Digital is taught entirely online.
Luca believes that the whole education sector needs to keep up with advances in AI and similar tech in order to provide the best for their students. This is particularly key for business schools.
"Businesses are using and integrating the latest tech and so business education has to in order to be a valuable resource," he says. "I expect new ideas from MBAs no matter their role, when they join Microsoft," he continues.
"Graduating from a school that prioritizes exposure to new technology provides MBAs with a head-start to this way of thinking."
Originally published on 

---
Tags:
Share
---
Read more - www.businessbecause.com/news/mba-degree/5812/artificial-intelligence-personalised-learning-mba