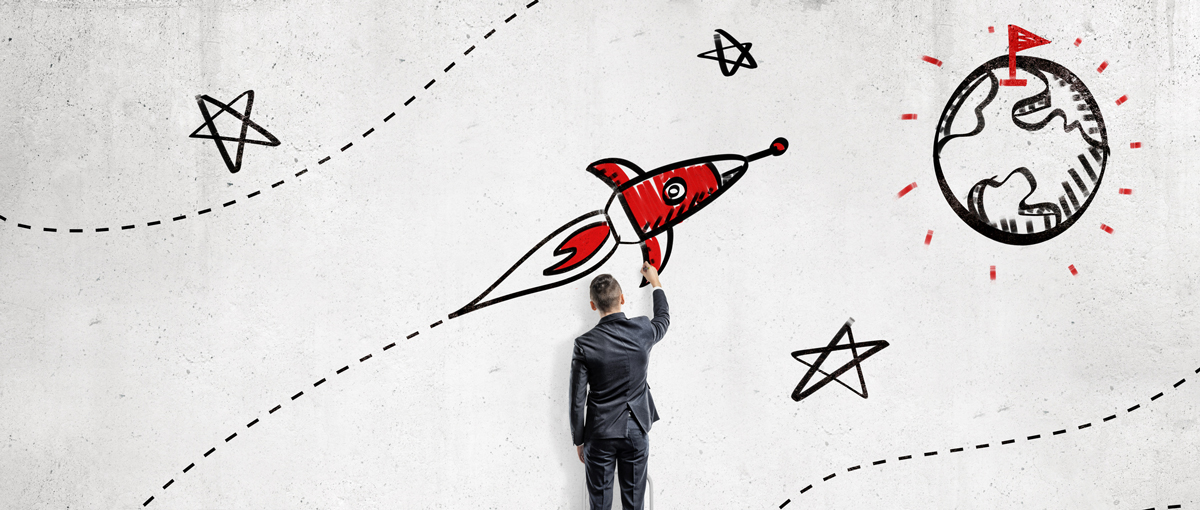 You come up with an idea. You see it in your head and you think about the many reasons why it would make the next hit. You tell your colleagues about it. You form a team.
You engage in the challenging ride of building a startup and making it epic. Your team loves it. So do you. You pitch, you test, you iterate. You find a few bumps on the way.
You tell yourself to keep on. You keep on. You and your team find more bumps. You all keep on. You find yourselves with market limitations. The idea falls short. Motivation soars. The team splits.
The truth is: that's real-life entrepreneurship. So… never give up!
And it all started back in Mexico City in June of 2017, when I received notice from the Italian Ministry that I had been awarded a scholarship for my Master's tuition. It had been a long time since I had wondered about the opportunity of living in Europe and pursuing further learning abroad. The possibility of diving deep into my favorite topics while sitting next to an international class made it all even more attractive.
And it was thanks to the Invest Your Talent in Italy program that I was able to pursue the Advanced Master in Innovation and Entrepreneurship (AMIE), a joint program between MIP Politecnico di Milano in Italy and Solvay Brussels School in Belgium. The Master featured 3 main projects: the New Venture Lab, the Field Project, and the Summer Internship.
With its kick-off in October 2017, the New Venture Lab was aimed at engaging our class in a real-life simulation of a new startup venture. Throughout the year, we had the opportunity to design, pitch, and work in groups on the incubation of a business idea, all the way from the conceptualization of a business model, to the value proposition defining, and then to the go-to-market strategy design.
For me, the course began with an exciting start, working alongside a great international team of four, and focusing on an online tool for peer-to-peer education. Despite our great group spirit, as the project moved forward, we realized that the market we were targeting was not as responsive to our proposition as we had initially thought. After a few setbacks, the group opted to pivot towards a completely different sector. In this case, we were no longer addressing educational concerns, but rather we were trying to propose an alternative to help people quit smoking.
Even if this choice meant making a 180° turnaround, as a team, we were confident that our new solution, a motion-detecting wearable bracelet, would help this specific market segment reduce its smoking habits. This device was to be linked to an app that allowed users to create a tailor-made quitting program, obtaining rewards as progress was being made. We then had the opportunity to pitch this concept at the Microsoft House in Milan.
After moving to Brussels, with a great new team and a with a different objective in mind, our new venture model was built upon an online marketplace for upcoming Italian high-end brands. Through this framework, Italian designers could connect more easily with a growing high-end international market segment, a project that ended up building the foundation for the next challenges to come.
And that's because on the Field Project, we got the opportunity to work on a textile recycling project for the Belgian office of a leading global FMCG company. For the Summer Internship, on the other hand, I performed industry research on the Mexican hosiery market, proposing a circular solution for an Italian textile industrial district. As a result, I got to present my findings in a regional workshop that was honored by the presence of the Mexican Consul in Italy.
In retrospect, I can say without a doubt that my AMIE year was an intense, fast-changing, and highly rewarding experience. I believe that the richness of it all comes not only from the course syllabus, the lectures, and the study hours, but it also lies within the quality of people you get to meet, the character you build when facing the bumps, and the learning you gain as a result of the process.
As it is with entrepreneurship, uncertainty is always around the corner. But after this exceptional journey, I believe it is time for us to take action, fill in the gaps, and start designing our ideal future.
And not leaving before we build it.
About the author
Bruno Leopardi

Bruno is a 26-year-old Strategy Specialist from Mexico. He recently graduated from his Master in Innovation and Entrepreneurship at MIP Politecnico di Milano and Solvay Brussels School of Economics and Management. He holds a Bachelor's Degree in International Business Administration from Universidad Iberoamericana in Mexico City. His goal is to build and guide organizations through strategy and performance.