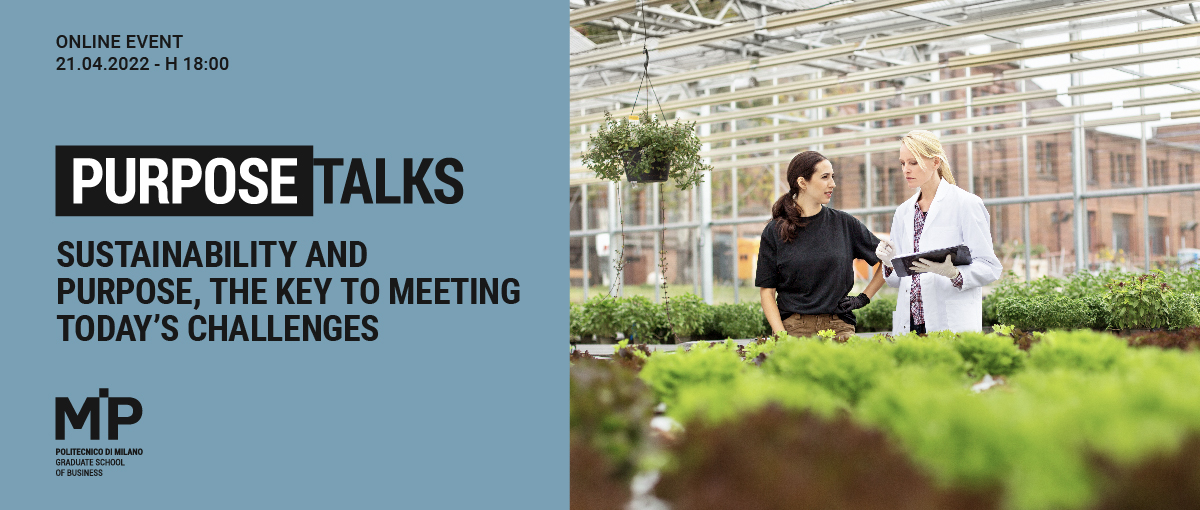 The idea of a 'higher purpose' cannot disregard the issue of sustainability. Businesses today are called upon to innovate their way of competing, leveraging environmental and social sustainability, and governance.
What are the challenges that companies face regarding these three macro aspects of sustainability?
What might be the transformations that will necessarily impact on business thinking?
How is a "sustainable" strategy developed?
On Thursday, April 21st, take part in the third appointment of our Purpose Talks on this topic. Purpose Talks is the series of events featuring lecturers, consultants, business managers and coaches who will explain how companies and organisations are moving in practical terms towards a new business model inspired by a "higher purpose", which sees people and society as fundamental elements in creating a successful business.
The Speakers
Francesco Ferrara, Assurance partner and ESG Leader – PwC in Italia
Josip Kotlar, Associate Professor of Strategy, Innovation and Family Business at MIP Politecnico di Milano
Antonella Moretto, Associate Dean for Open Programs at MIP Politecnico di Milano
The event is held in English