14 May 2019
Share
---
#MIPexperience mba networking
The in-company visit, a great opportunity for comparison
| Author: Pietro Cavallo, International Part Time MBA student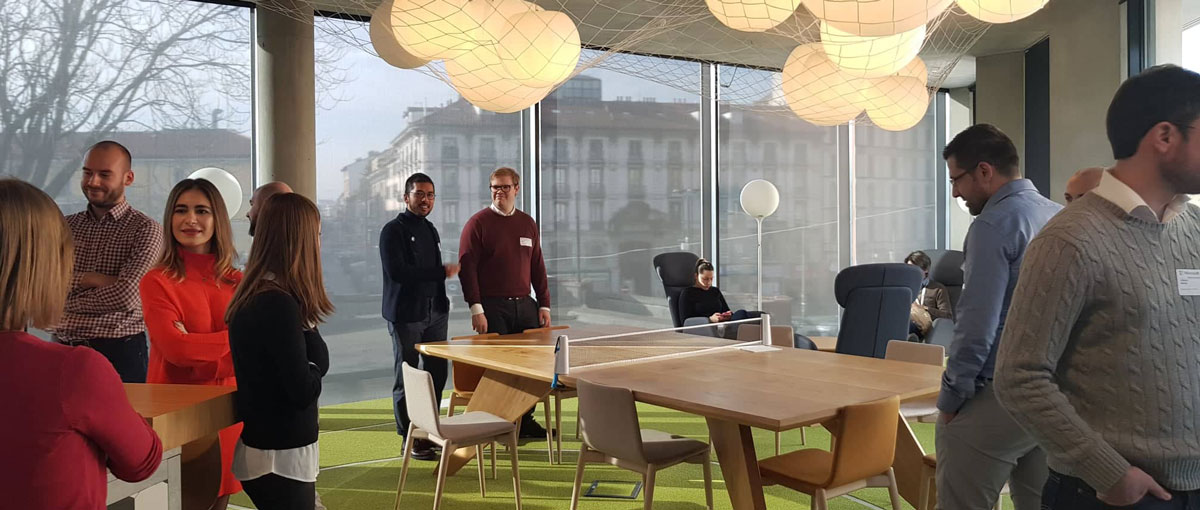 Among the many different activities that MIP is building up in order to let its students acknowledge more and more the complexity of a business reality, some of the most interesting experiences so far have been for sure the in-company visits.
These visits consist in a full day of lessons related to the MBA topic of that moment, physically in the offices of a big multinational company partnering with MIP.
Up until today, I have had the opportunity to join two of these "alternative" sessions in the offices of Sandoz and Microsoft and during both of them I enjoyed lots of different aspects.
First of all, these are opportunities to meet top managers directly in the field, sharing their carrier path and personal experience. These moments are really valuable for sharing ideas and comparing yourself with different people and environments, opening up your mind in terms of your job routine.
Also, these meeting sessions are chances to become aware of what companies are doing, where they are focusing their growth and which resources they are willing to obtain in the short/medium term to reach their goals. I really appreciate the transparency used in sharing these details and the effort made in helping us to understand company strategies.
Furthermore, during these lessons you can concretely perceive how strategic a company's culture and philosophy can be, and how the management is working every day with this focus in mind.
Visiting Microsoft was the perfect example of this; starting from a classic Silicon Valley company idea, they entirely rebuilt the company, and not only in a figurative way – they really built headquarters which are people oriented and open to everyone!
Personally I really appreciated this possibility, because for me it was the occasion to compare my daily activities and environment with another reality. It has made me more aware of the strengths and weaknesses of the place I'm working in right now.
In order to unleash the best from this experience, I want to give a little advice to those of you who decide to spend two minutes of your life in reading my articles…be brave and do not be shy! These visits are mainly intended also to be opportunities to increase your network and share your CV, but no one will do it for you! MIP is giving us the privilege of meeting key managers and HR teams working in great companies but at the end of the day, it is up to you to use it as best you can.
Lastly a personal update: the second ½ of my kids has just arrived and of course, it's another boy! Will keep you posted on:
Parents' lost sleeping hours
 My first kid's war of jealousy against his new worst enemy, his brother!
About the author
Pietro Cavallo

My name is Pietro and I grew up in Milan, where I am currently living. I work in Switzerland, in the Supply Chain division of a clothing multinational. I am the husband of an incredible wife and father of 2 crazy kids.
---
Tags:
Share
---