2 October 2019
Share
---
#MIPexperience graduation International Full Time MBA
We have reached the target
| Author: Roberto Niño Betancourt, International Full Time MBA Student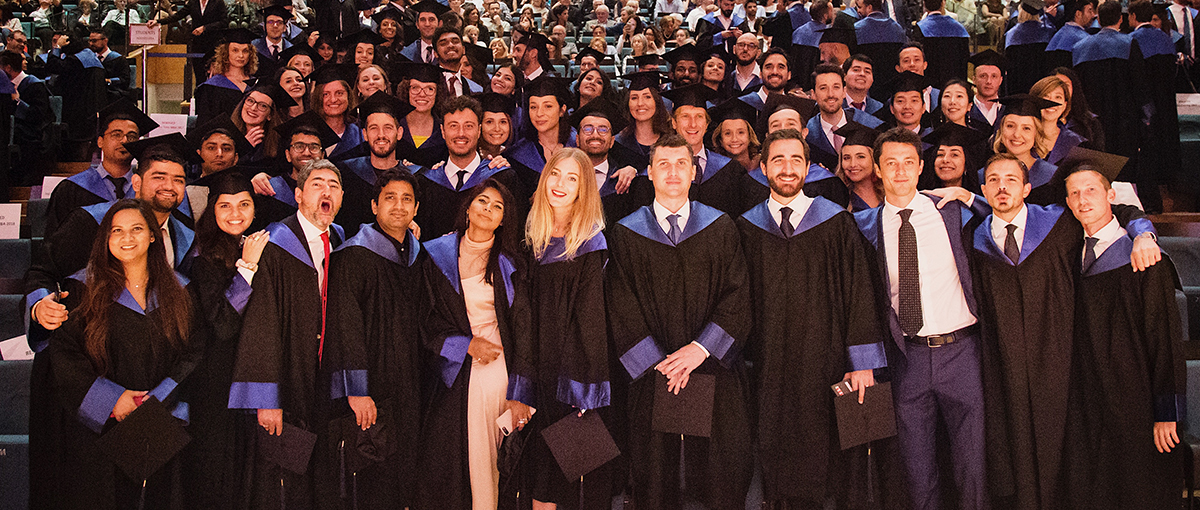 Twelve months have flown by in the blink of an eye. The 39th edition of the Full-Time MBA journey has come to an end during the emotive graduation ceremony at Teatro dal Verme on the 20th of September, celebrating the 40 years of MIP.
But this is only the beginning of a new journey for me and my colleagues. We are a team of diverse individuals that has become a family. Even though many will go back to their home countries, they will be taking with them fond memories of this life-changing experience that we will all carry in our hearts and minds. All of our dreams and expectations have been transformed into new objectives and desires, thanks to the information we have gained, the methodologies we have learned, as well as the cross-cultural experiences that have augmented our points of view. Now is the time to start building new paths, knowing we are part of a global team of Alumni that strive for excellence and continuous transformation. We can rely on this global network to pursue our future projects and continue learning and developing our careers.
This MBA journey was not easy by any means. We couldn't have done it without the support of our loved ones, our mentors and fellow classmates. It was a team effort, that made us aware of our strengths and willingness to grow. One of the most important lessons we have learned from our Professors at MIP is the fact that we are currently living in a VUCA (Volatile, Uncertain, Complex and Ambiguous) world. In order to face uncertainty, we must be flexible and adaptable to possible changes in our professional lives but also in our personal lives. With our newly acquired skills we also have a responsibility to our planet, to take care of it and make it better for future generations.
Now that I have finished my MBA studies I finally have some time to write and develop a new film, while I manage projects in a design studio and work as a consultant for digital communications. I have managed to diversify my career path while becoming a more methodical team leader in the creative industries. My dream is also to teach and continue spreading knowledge and experience.
There are many risky investments in our lives, but I believe education is one of the few safe bets we have for mastering new skills and inspiring others to take the plunge and change as well. What the future will bring is uncertain, but we will not fear it if we are ready to conquer every new experience with open arms.
Thank you for reading about my MBA journey during this past year. I invite you to dream big and pursue your wildest journeys, wherever they might take you.
About the author
Roberto Niño Betancourt

Roberto is a student of the International full time MBA. He is a Colombian filmmaker and new media artist based in Milan.
He has collaborated as a post producer for MTV Latin America, as well as many European production companies. He is very passionate about international cross-cultural collaborations, craftsmanship and the sustainable conservation of natural resources.
---
Tags:
Share
---