11 January 2019
Share
---
career mba
Recruiting Day: searching for the perfect match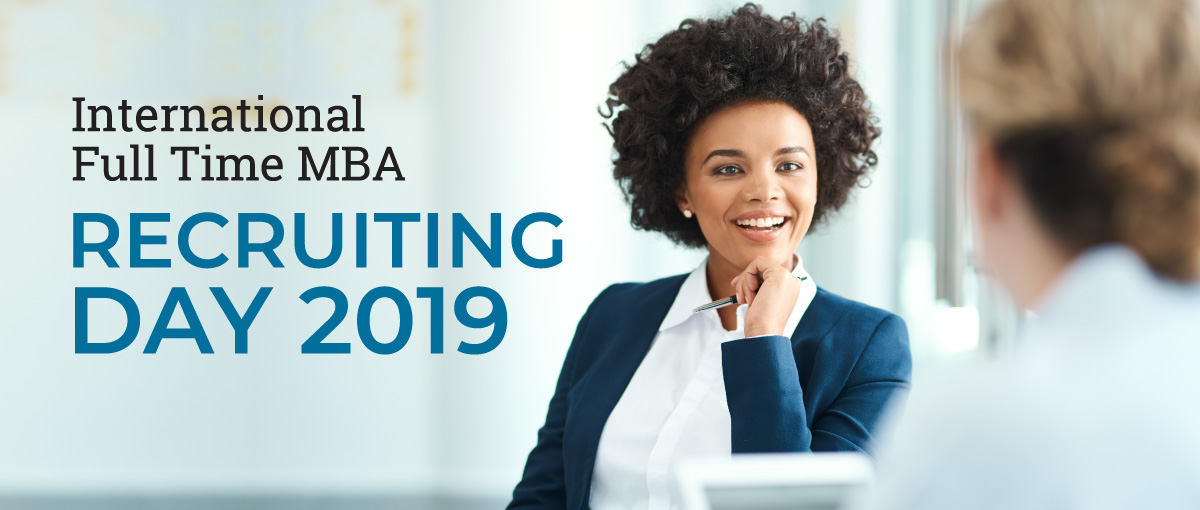 The choice of the project work represents an important moment for the candidates of the International Full Time MBA. After one year spent back in school, they are now ready to face the labor market once again. Thanks to both professors' classes and managers and recruiters' testimonials, they're ready to step into the job market with a new set of skills.
The clear relationship that the school has established with many companies, offers students many on field experiences, company visits and corporate testimonies. These are all key elements, which enrich students learning processes.
Thanks to this privileged relationship with industries, students are able to periodically take part in reserved recruiting sessions.
On January 18th, the Career Development Center team and the Company  Engagement & Partners Care team have organized an ad hoc Recruiting Day for the International Full Time MBA students.
Twenty-six companies specialized in five different fields – Consulting & Finance, Energy & Industrial, Luxury, Fashion, Lifestyle, Retail & Consumer good and Technology & Digital – will spend a morning at MIP, interviewing students and networking.
Our students will have the chance to meet Amplifon, Ariston Thermo Group, Axpo Italia, Azimut Benetti, BTS, Costa Crociere, Danieli & C. Officine Meccaniche S.p.A, Electrolux, Eli Lilly, Epta, Gruppo bancario Crédit Agricole Italia, Hilti Italia, Hyundai motor company Italy, IBM, lastminute.com Group, Leroy Merlin, Lyreco Italia, Marriott International, Marsh, McKinsey & Company, MediaWorld, Moncler, Salini Impregilo, SIA, TeamSystem, Whirlpool and Snam.
This represents a great opportunity both for the MBA students, looking for a place where to conduct their project work, and for companies as they have the chance to meet the most interesting and talented candidates.
Furthermore, all the companies were able to analyze the profiles of all the candidates in advance thanks to the innovative digital platform Talent Bank. This platform also allowed industries to publish their company profile and to promote their open positions.
Besides the Talent Acquisition – key theme of the day– the companies have some time for networking. This is useful in order to confront themselves with the new trends of the labor market and with the new services provided by the school.
---
Tags:
Share
---