23 June 2021
Share
---
Executive MBA Ranking
QS EXECUTIVE MBA RANKING 2021: MIP POLITECNICO DI MILANO'S EXECUTIVE MBA AMONG THE BEST IN THE WORLD
The School of Management of Politecnico di Milano takes 73rd spot worldwide and 31st in Europe, as per the Quacquarelli Symonds ranking published today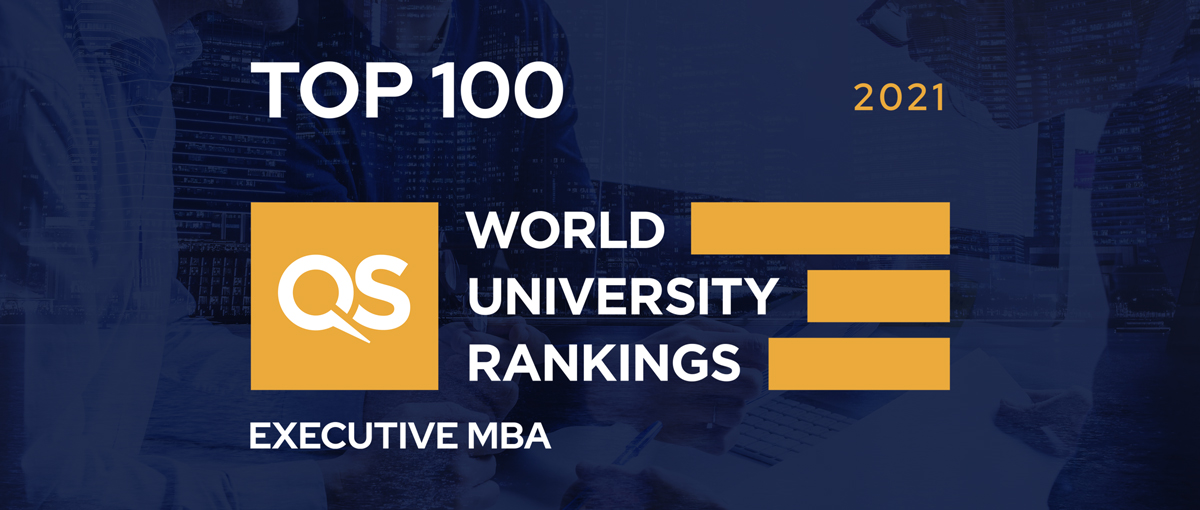 MIP Politecnico di Milano, the Graduate School of Business at Politecnico di Milano's School of Management, again rated one of the best business schools in the world. QS Executive MBA Rankings 2021, published today by global higher education consultants Quacquarelli Symonds (QS), lists MIP in 73rd place out of 176 business schools worldwide for the outstanding quality of its Executive MBA, and it tops the list in Italy. In Europe, MIP is placed 31st out of 60 business schools. This year, QS has included the highest ever number of schools in its rankings, 35 more than last year, so this achievement is even greater, and the School has been firmly in the rankings since it first made its entrance in 2018.
On analysing the individual parameters used to determine the rankings, MIP has improved its score in employability and post-MBA salaries. The score given by QS in Career Outcomes (Promotions and Salary Increase) confirms the efficacy of MIP's programmes in accelerating the professional growth of managers and entrepreneurs. MIP's internal surveys show that, in 75% of cases, having a Master can lead to promotion, and post-MBA salaries rise by about 50% after three years. MIP also scored well in Diversity, and compared to 2020, more students from different nationalities are now studying at Politecnico di Milano's Business School.
MIP's Executive MBA also stood out for Employer Reputation, at 43rd place (19th in Europe) and for Thought Leadership / Academic Reputation, in 74th place (31st in Europe). The first of these categories measures how tens of thousands of employers in companies across the world rate the programmes, and the second measures the reputation of an MBA programme, according to the national and international academic world.
In the words of Vittorio Chiesa and Federico Frattini, President and Dean of MIP Politecnico di Milano, respectively: "The continuing inclusion of our school over the years in authoritative rankings such as the one published by QS is a formal endorsement of the high quality of our programmes, in this case our Executive MBA. The professionals and managers who take our courses understand that upskilling and reskilling are essential to help them emerge in today's continuously advancing job market. The excellent results achieved this year in the QS Ranking are a great source of pride, especially as they underline the value of our reputation in the eyes of employers from across the world. The name and strength of the MIP – Politecnico di Milano brand are key elements in attracting all the many professionals who wish to invest in their lifelong learning. In the past few weeks, we have welcomed 80+ new participants to our Executive MBA lecture rooms, from a variety of positions and industries."
Go to  www.topmba.com to see the complete QS Executive MBA Rankings 2021.
---
Tags:
Share
---