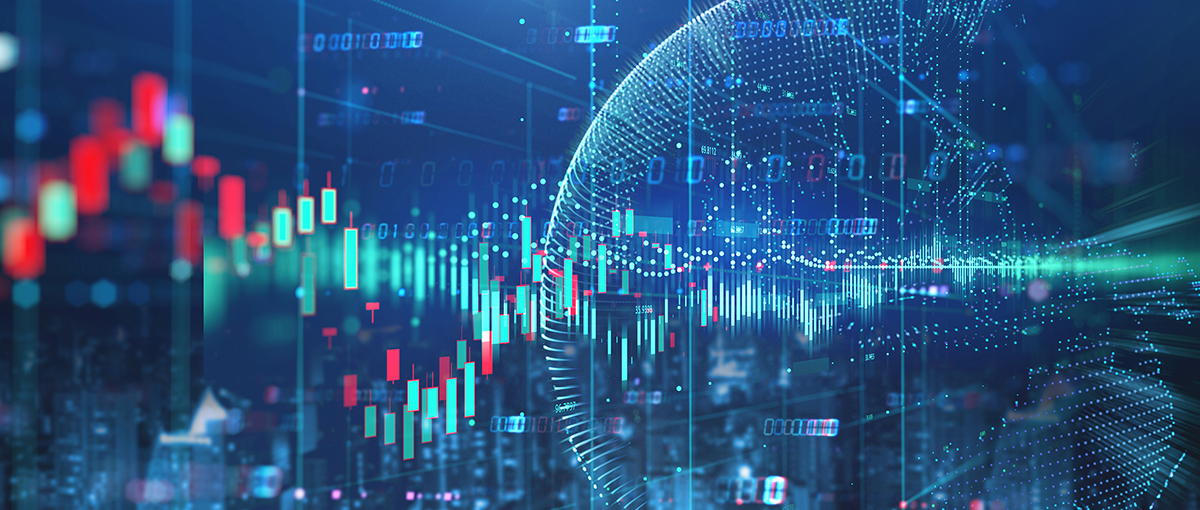 Did you know that 2.5 quintillion bytes of data bytes are created every day?  But what happens to all this information? We talked about this with Carlotta Orsenigo, co-director of the International Master in Business Analytics and Big Data.
That's a staggering number. Where does all this data come from and how is it used?
When it comes to Big Data, there are two areas we think about right away.
On the one hand, there is the Internet of People – the data that users generate as a result of the digitisation of personal relationships. I'm referring to texts, messages, comments, videos, images, and so on.
This information, left by users on blogs, social networks or e-commerce sites, can be collected and used, for example, for sentiment analysis and therefore, to deduce the emotional inclination of users towards a given topic.
On the other hand, we then think of the Internet of Things, or all the data generated by sensors, such as those relating to the location or operation of a particular device. This data is collected and used in various fields, such as that of industry. An example would be the designing of predictive maintenance systems, capable of predicting the onset of a malfunction on a machine or production line in advance, with the aim of reducing risks and costs, and guaranteeing greater safety of the production process.
There is also a third category, that of data collected by corporate transactional systems. This can be exploited for a variety of applications, such as the construction of recommendation engines, which generate suggestions for products and services which can be customised on the basis not only of past purchases, but also of users' interests.
To extract all this information from the data collected, you need someone who is able do this. What are the professional profiles that are emerging in response to companies' growing interest in Big Data?
Today, the most sought-after figure on the market is that of the Data Scientist.
The skills required are of different types: modelling, analytical, skills related to the field of artificial intelligence and machine learning. Alongside hard skills related to data management technologies, machine learning, artificial intelligence, and coding – algorithms must be built and implemented  – the Data Scientist should also have management and governance skills. This is essential in order to be able to relate effectively to those within the organisation who deal with the company's activities and so that the analytical activities they carry out can be translated into actual value.
To summarise, the Data Scientist is the expert in data analysis methodologies, and is the most sought-after figure.
But there is not only the Data Scientist. The Data Science Architect, for example, is responsible for managing and developing analytical pipelines, therefore the entire analytical process, and the technologies to support analysis, management, and data collection. This is a person who takes on the technological responsibility for the analytical process.
There is also the Data Analyst, who uses their analytical skills to monitor the company's performance. In this case, the skills sought are more those like statistics, reporting and data visualisation, so maybe the more "traditional" skills, but which are just as valued as those relating to machine learning and AI.
In conclusion, data analysis experts can take on positions with many facets and play a role of primary importance in the business world, which is increasingly realising the hidden value of the data it collects. However, this value only emerges if the methods of analysis are used appropriately. This is why experts are needed who are able to process data and carry out analyses using appropriate techniques in a considered way.
According to research by NewVantage Partners, over 91% of executives surveyed report increased investment in Big Data. Which sectors are most affected by this growth?
There are certainly some sectors which are more inclined in this direction, although in reality demand is developing  ̶  albeit with different intensities  ̶  across all sectors.
According to the latest data from the Big Data & Business Analytics Observatory of the Politecnico di Milano, the sector that records the most substantial growth is banking, followed by retail and telecommunications.
However, other sectors are also experiencing significant growth  ̶  not least, public administration, health and manufacturing.
Recent months have led to a slight decline in investment due to the pandemic, but forecasts for the next few years are for a recovery, even a substantial one.
The data collected by a bank is presumably very different from that generated by a hospital. How does this affect the training of the people who will work in these areas and how has MIP responded to such diverse market needs?
As I said before, demand for data analysis experts is growing, and their role is increasingly multifaceted. It is precisely in order to meet this constant and growing demand that our Business School has decided to expand its range of specialised courses.
In addition to the Master in Business Analytics and Big Data (BABD), which will reach its sixth edition next year, two new programmes have been introduced – one in the field of Supply Chain and another in Healthcare – two verticalisations in two areas that we envisage will increasingly be needing these skills in the near future.
The three masters are structured in such a way as to share the core part of the training path, which is dedicated to technologies for the management of big data and, above all, methodologies for data analysis, with particular reference to machine learning, artificial intelligence and data science.
The three programmes then diversify: the BABD master remains transversal to the themes of data science and artificial intelligence, supported by case studies and applications in different fields.
The other two masters, on the other hand, offer specific verticalisations.
So, for example, the Master in Big Data for Healthcare & Biotech aims to train data scientists who understand and know how to govern the complexities of this sector, who can interact with various parties: doctors, healthcare workers and decision makers. They also know how to put forward innovative solutions through data analysis. This always in compliance with the rules and ethical principles governing the collection and analysis of data in this particular context.
By contrast, the Master in Big Data for Supply Chain Analytics aims to provide expertise specifically directed at supply chain management and the use of IoT technologies for the collection and real-time monitoring of supply chain activities, with the ultimate goal of optimising decision-making processes in this area.