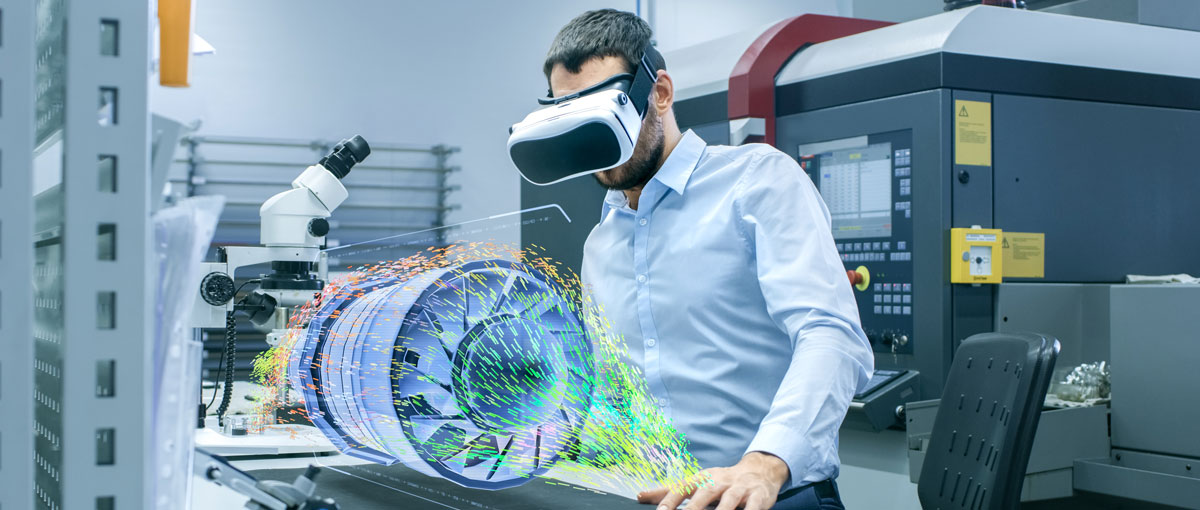 If there's a widespread misperception regarding Industry 4.0, then it's the idea of considering it as a revolution which, although imminent, has yet to happen. Nothing could be further from the truth: Industry 4.0 is now. The transformation is already taking place, and if, on the one hand, many companies are adopting the most innovative technology and are rethinking the frontiers and forms of their business, on the other, there are those that still resist.
"It's impossible not to embrace this transformation," said Sergio Terzi, Director of the Management Academy at the MIP and Co-director of the Industry 4.0 Observatory, as he opened proceedings at the round table on Industry 4.0: How companies are evolving. This took place at the MIP Politecnico di Milano as part of MBA Day on 9 March.
Also taking part were Antonio Bosio, Head of Product and Solutions at Samsung, and Ilker Ahmet Kalali, Head of Industrial Engineering and Smart Manufacturing at Pirelli Tyre. The event also took an in-depth look at the various formats of the MIP's MBA programme (International Full Time MBA, International Part Time MBA and Distance Learning MBA).
Bosio and Kalali both explained how their companies, which are leaders in their respective fields, are reshaping their strategies. They also talked about the new opportunities and challenges that are presented by Industry 4.0. Samsung, for example, is placing a lot of emphasis on B2B2C (business to business to consumer). We are inclined to see the Korean multinational as a company that makes  smartphones and electrical appliances  for the consumer market. "The fact of the matter is that we work with a lot of companies," Bosio explained. "It's true we do develop technology for the home, but we then use it for a range of different businesses. This is consumerization. Let's think, for example, about wearables like smartwatches, which today are seen as gadgets, whereas they have important applications in the industrial sector where they can simplify manufacturing processes and help increase productivity".
Augmented reality also plays a role: "We're working in experimenting technology that enables clients to browse through infinite virtual catalogues and to try out different pairs of glasses without having to put them on physically".
Such technology is, however, also useful in production plants, says Kalali: "Augmented reality provides workers with a guide in real time, by showing them the output of the various steps that have to be taken."
The concept of personalisation is another cornerstone of Industry 4.0. It's also crucial for Pirelli Tyre: "Today clients increasingly demand highly personalised products that are designed for their specific needs. This is particularly true for Pirelli in the case of the top end of the market. The company has to be predictive rather than reactive, and in order for that to happen it needs to concentrate on two elements: connectivity and data analysis. These are two tools which, when used alongside a scientific approach towards behaviour  analysis, can produce remarkable results. Above all, they can help create added value."
This is a major challenge because, as Kalali went on to explain, it cannot be separated from sustainability, a concept that companies must play a leading role in promoting.
According to Bosio, "In order to bring all these elements together, Industry 4.0 needs to understand, innovate and obtain results." Engineering alone isn't enough: it needs to go hand in hand with creativity and determination. Or, as Kalali put it, "It requires brain and not just brawn"