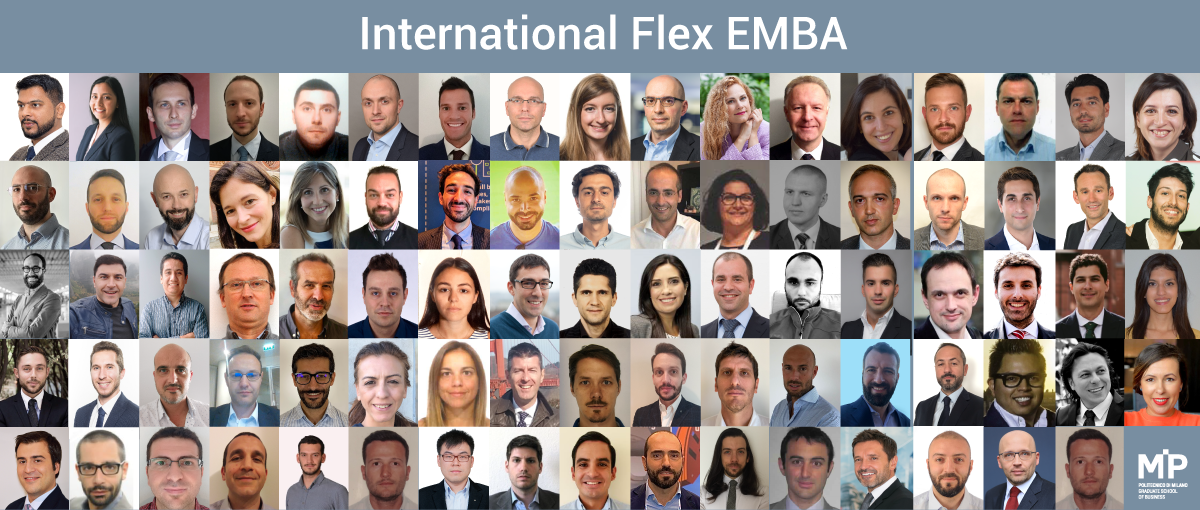 The new edition of our International Flex EMBA has just begun with a large number of participants from all over the world, each ready to live an unforgettable distance learning experience.
Dozens of candidates, connected from 26 different countries in Europe, the Middle East, Asia and Latin America, officially started the MIP's distance-learning Executive MBA on Friday, 6 November, providing tangible proof of the unstoppable nature of training!
Our Business School has set up a class made up on average of professionals aged between 30 and 40, primarily with an educational background in engineering and economics and over 10 years of experience chiefly in the fields of Information Technology and Construction, in their various capacities as Project, Sales or General Managers.
This success goes to show that plenty of professionals continue to be driven by the desire to improve, to refine their managerial skills and above all, to look to the future with positivity and far-sightedness. But it is also shows the perseverance with which MIP Politecnico di Milano intends to exploit the potential of digital learning to pursue its goal of training innovators capable of leveraging digital technologies to drive economic and social development. This commitment has helped us scale major global rankings, coming in 5th in the QS Online MBA Ranking 2020 and 9th in the Financial Times Online MBA Ranking 2020.
Our School is delighted with the diversity of this year's EMBA, its international reach and the varied backgrounds of its participants, all of which will undoubtedly enrich the participants' cultural and personal baggage. At the Master's opening ceremony, the students themselves commented profusely on the class's "incredible blend of skills and experiences" and on its "representation of the entire business world", also in geographical terms.
Congratulations to everyone involved for deciding to invest in training!
And congratulations to the hundreds of young graduates and professionals who, since September, have chosen MIP for their professional and human growth.